Going big for small business
Business Onboarding
We can design a small business program to help provide better value to your business members and grow your commercial revenue streams. Programs are tailored around your small business strategy and goals and may involve digitizing business products and services to streamline processes, operational strategies and creating marketing campaigns to drive awareness and adoption.
Challenge
Small and medium-sized businesses are the lifeblood of local economies. In fact, the Government of Canada recently reported that 99.8% of businesses in Canada are classified as small or medium-sized. That's a huge market for credit unions. So, how do we engage them and add value? That's what Northern Credit Union asked us when we created a small business program for them.
Solution
For Northern Credit Union, we created Small Business Rocks, a comprehensive program that involved launching a new, unique product, mobilized the NCU small business team and carrying out a series of rockin' networking events complete with live music.

The new product was a first in Canada — an unsecured small business line of credit up to $250,000 with a quick and easy online application through ASAPP. This was aligned with our strategic objectives to recruit new business members and increase our commercial revenue streams.
Next, we mobilized staff by giving them the power to bring the branch experience to business owners at their places of work. For the first time, they were able sign up new members and help them apply for new products from anywhere through ASAPP. We even designed and branded the credit union vehicles as an added touch.

And finally, we planned, promoted and hosted 'networking concerts' in three Northern Ontario cities. Talks were given by local marketing, accounting, IT and HR experts. Local business owners were introduced to NCU's new online banking tool, which allowed members to open accounts and lines of credit in minutes. And, the event was capped off with a rockin' performance by a live band.
Result
Our Small Business Rocks campaign clearly struck a chord, driving real-world results and garnering earned impressions for Northern Credit Union, including:
National and local media coverage from: The Globe and Mail, Financial Post, Ottawa Citizen, The Manitoulin Expositor, The Chronicle Journal, The Sault Star, Kiss Soo and The Saskatoon StarPhoenix.
There were 35 stories in total of which, 1 was radio, 30 were online and 4 were print articles.
7,097,800 Impressions were earned at a cost per contact of $0.0004 and an MRP score of 96.19%
Our campaign landing page had an average-time-on-page of 4 minutes and 20 seconds.
Over 300 small business owners attended our events.
Latest News
Sudbury Credit Union becomes latest Canadian credit union to license ASAPP OXP™
ASAPP OXP™ is excited to announce Sudbury Credit Union has signed an agreement which will enable Sudbury Credit Union to leverage Canada's most complete omnichannel experience platform, across its branch network and through digital and mobile channels for member self-serve and member-assisted origination transactions.
Read More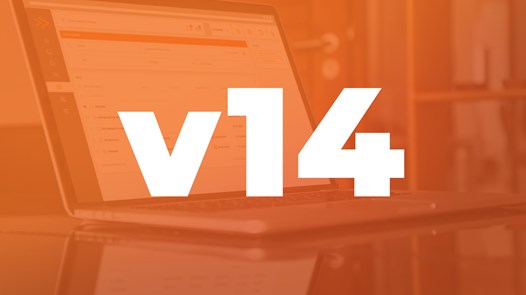 ASAPP OXP™ launches version 14.0, simultaneously upgrading all Client-Partners
This past weekend, ASAPP OXP™ launched ASAPP version 14.0 across all Client-Partners. This marks the company's first simultaneous launch to bring all Client-Partners to the most recent version.
Read More